Saturday, June 30th, 2012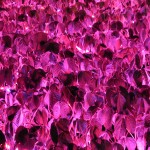 Bilder vom Abend der Ausstellungseröffnung der Installation National Security Garden am 29.6.2012. Nach Begrüßungsworten von Bürgermeister Bernd Häusler und Harald F. Müller gaben Shannon McMullen und Fabian Winkler eine kurze Einführung in ihre Arbeit.
Pictures from the opening reception of the National Security Garden installation on June 29, 2012. After welcome words from Bernd Häusler (mayor of the city of Singen) and Harald F. Müller (who initially proposed to bring the National Security Garden to Singen), Shannon McMullen and Fabian Winkler introduced their work to the audience.