Thursday, October 11th, 2012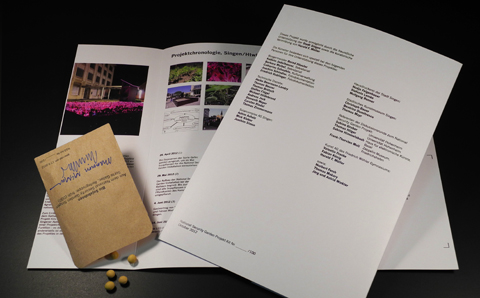 Projekt-Kit National Security Garden Singen
Auflage: 100, numeriert und handsigniert von Shannon McMullen und Fabian Winkler.
Mit Projektchronologie, gedruckt in der Hausdruckerei der Stadt Singen und Samenpäckchen mit Sojasamen, geerntet im National Security Garden Singen am 17.9.2012.
—ENGLISH VERSION —
Project-Kit National Security Garden Singen
Edition: 100, numbered and signed by Shannon McMullen and Fabian Winkler.
Includes project chronology, produced in the printing press of the city of Singen (Germany) and seed package with soybean seeds, harvested in the National Security Garden in Singen on Sept. 17, 2012.